ANSER, il gruppo regionale di aziende operanti nel settore aeronautica ed aerospazio, invierà un rappresentante a visitare la fiera Abu Dhabi Air Expo, che si terrà presso Al Bateen Executive Airport dall'1 al 3 novembre 2022.
Si tratta della quarta missione internazionale di ANSER (dopo quelle allo IAC di DUbia, al Dubai Air Show ed al Aerospace and Defence Meeting di Tel Aviv) nell'ambito del programma regionale dedicato allo sviluppo del settore aerospazio nei mercati del Medio Oriente, promosso dalla Regione Emilia-Romagna, col patrocinio di Confindustria Emilia-Romagna, e la partnership con Intesa Sanpaolo.
La missione, mirata alla promozione dell'offerta integrata di tecnologie, prodotti e servizi negli EAU, prevede anche una importante visita alla Khalifa University di Abu Dhabi, con la quale ANSER sta avviando una importante collaborazione su alcuni progetti nel campo dell'innovazione e della formazione. Il tutto grazie anche all'impegno del prof. Roberto Sabatini, a capo del Dipartimento Aerospace Engineering della Khalifa University e del prof. Paolo Tortora, di UNIBO direttore del CIRI Aerospace di Forlì.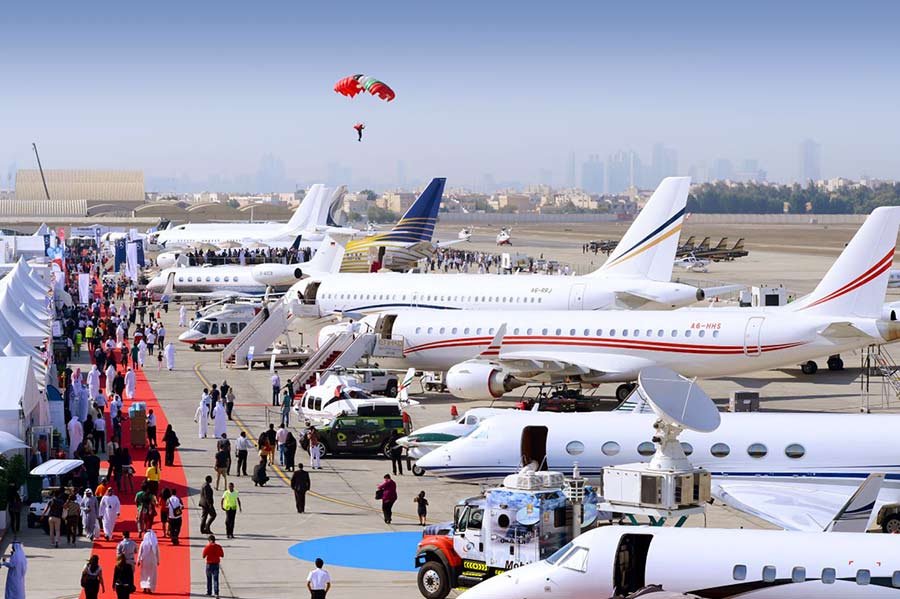 ANSER, the regional group of companies operating in the aeronautics and aerospace sector, will send a representative to visit the Abu Dhabi Air Expo, which will be held at Al Bateen Executive Airport from 1 to 3 November 2022.
This is ANSER's fourth international mission (after those at the IAC of DUbia, the Dubai Air Show and the Aerospace and Defense Meeting in Tel Aviv) as part of the regional program dedicated to the development of the aerospace sector in the Middle East markets, promoted by Emilia-Romagna Region, with the patronage of Confindustria Emilia-Romagna, and the partnership with Intesa Sanpaolo.
The mission, aimed at promoting the integrated offer of technologies, products and services in the UAE, also includes an important visit to the Khalifa University in Abu Dhabi, with which ANSER is starting an important collaboration on some projects in the field of innovation and training. All thanks also to the commitment of prof. Roberto Sabatini, head of the Aerospace Engineering Department of Khalifa University and prof. Paolo Tortora, from UNIBO director of the CIRI Aerospace of Forlì.